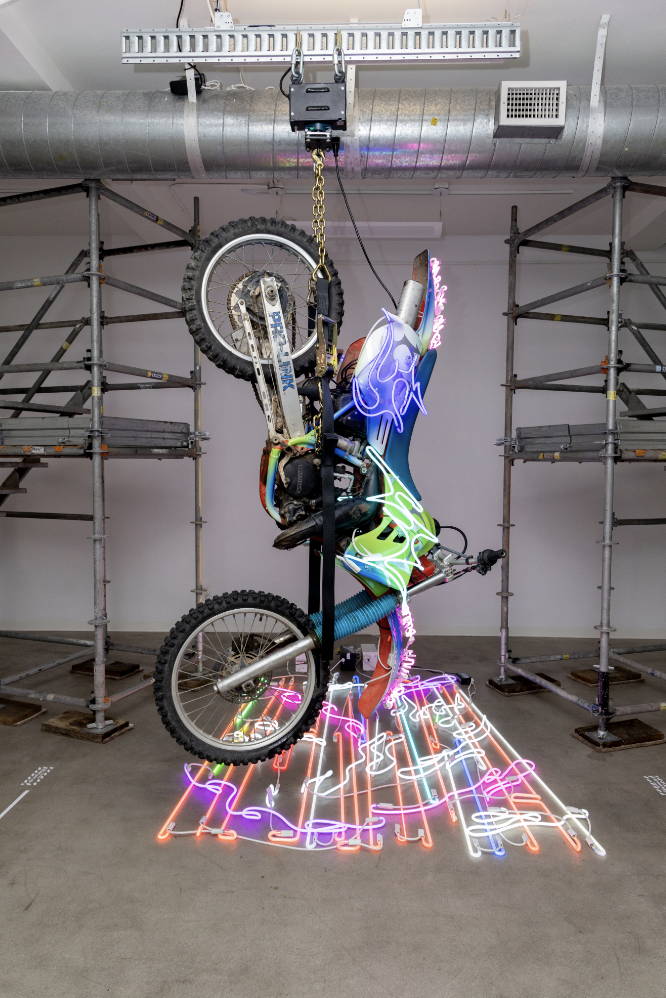 The status quo bends to make way for new dimensions in the practice of Latinx artist Ginger Q, born in Guadalajara and raised in Los Angeles. Having trained in the workshops of her neon mentors while obtaining a BFA at CalArts, she unites technical craft with a conceptual approach across an inventory of mediums.

Manifesting through sculpture, large-scale installation, & digital mediums, Ginger Q's immersive work lures the viewer in with their charged interplay of light, color, and form. Disentangled from their industrial origins, heavy-duty materials – acrylic, metal, neon – chart different courses, carrying an energy that veers between fragility and danger. Elements that at first appear resolute bend, melt and morph once subjected to heat, revealing their pliability.
In its transformative arc, Ginger Q's creative process is equally one of deconstruction. Collaborative and divergent from linearity, her practice dismantles norms and calls common codes into question. In their place, power dynamics recalibrate, and unconventional narratives begin to take form.